Periodontal Therapy – Towson, MD
Dedicated Gum Treatment From A True Expert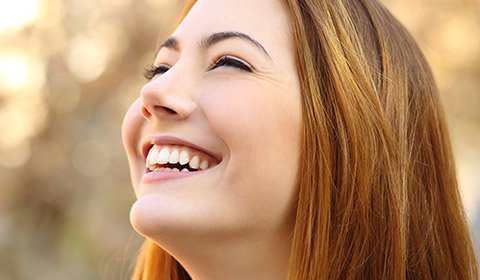 The mouth's delicate oral tissue deserves a careful, experienced touch, and that's just what patients can hope to find at Dr. Melody Ward's periodontal office. She can provide an extensive variety of services to improve oral health in exceptional ways, ranging from essential diagnostic care to advanced specialty services like gum surgery that can't be found at just any general dentist's office. Rest assured that comfort and personalization are always our team's top priorities when it comes to treating patients, and our two convenient periodontal office locations in Towson and Millersville makes traveling here simple as well. Contact us today to schedule a first appointment, or if you have any questions.
Why Choose Us for Periodontal Therapy?
Diplomate of the American Board of Periodontology
State-of-the-Art Periodontal Technology & Techniques Available
Comprehensive, Fully Individualized Treatment Plans
Periodontal Cleanings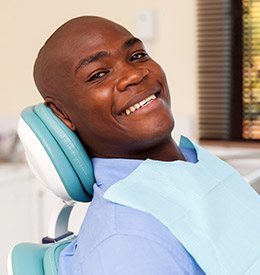 Periodontal disease (also referred to as gum disease) is a bacterial infection that gradually attacks the healthy soft tissue and bone. While early cases will only exhibit mild symptoms, dramatic consequences can occur if this condition is not addressed, including the loss of natural teeth. Often, minimal treatment in the early stages of the disease can obviate the need for more invasive treatment in the future. As a highly trained periodontist, Dr. Ward is uniquely qualified to provide dedicated periodontal cleanings to patients in need that transcend typical hygiene sessions. Our team can also provide plenty of oral hygiene instructions for at-home care in order to minimize the development of periodontal disease or prevent it altogether.
Periodontal Diagnostics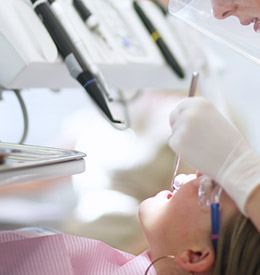 In addition to the regular checkups that your general dentist provides, our team will want to provide specialized diagnostic services that are specifically meant to monitor and support the continuing health of gum disease. This process may include the following:
A complete review of your dental and overall health history
A comprehensive evaluation of the oral tissue to pinpoint any suspicious changes as soon as they occur
Precise measurements and depth charting of the periodontal pockets around the teeth
3D X-ray imaging of both the teeth and their supporting bone
3D digital scanning to track changes in tooth wear, tooth position, and gum recession
Scaling & Root Planing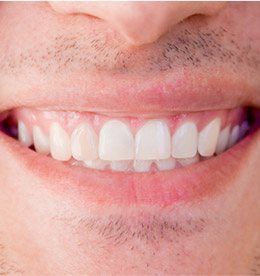 Often referred to as simply a "deep cleaning," scaling and root planing is often recommended to patients who are already exhibiting concerning symptoms of periodontal disease. Dr. Ward may recommend it as a stand-alone service or as the precursor to a more involved surgical procedure, depending on the patient's circumstances.
This type of care is performed in two distinct portions. First, special instruments will eliminate the buildup of plaque and tartar above and below the gum line. Then, the roots of the teeth will be gradually smoothed to eliminate any rough areas of noticeable crevices that are likely to attract dangerous toxins. This approach will promote better healing and make it more difficult for harmful bacteria to recolonize.
Learn More About Scaling & Root Planing
Antibiotic Therapy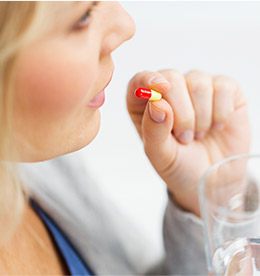 If right for you, antibiotic therapy may be recommended in conjunction with scaling and root planing. While our deep cleanings are highly comprehensive, traces of toxins and dangerous bacteria can remain within the mouth. The application of antibiotics and/or prescription mouth rinses can help better control and eliminate what remains, facilitating a stronger, more robust healing process as a result. Some studies even show that the addition of antibiotic therapy can even further reduce the size of deep periodontal pockets.
Osseous Surgery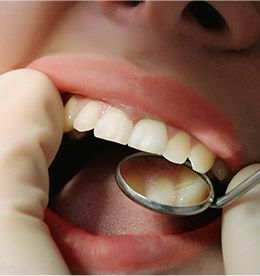 Also known as pocket reduction surgery, osseous surgery enables our periodontal team to successfully access the harder-to-reach surfaces of natural tooth roots. Why is this necessary? Because large colonies of infectious bacteria and calcified tartar can gather on these hidden surfaces over time, encouraged by deep periodontal pockets. With enough time, these areas may become too difficult to even be accessed by floss, toothbrushes, or even professional or deep cleanings.
During this procedure, Dr. Ward will gently pull back the patient's gum tissue to access the affected tooth roots. Once the tartar, bacteria, and diseased tissue have been removed, the bone's damaged surfaces will be smoothed and reshaped. Finally, the gum tissue is reattached in a healthier, shallower position in order to facilitate proper healing.
Oral Cancer Screening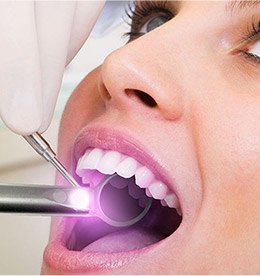 Tens of thousands of new cases of oral cancer are diagnosed every single year, and this silently progressive health problem often isn't even noticed until it's already reached advanced, destructive stages. Thankfully, Dr. Ward can perform dedicated oral cancer screenings during routine examinations. She will closely examine the soft oral tissues, such as the lining of the cheeks, in order to pinpoint any suspicious abnormalities like discoloration and strange lumps as early as they appear. These areas can be indicative of cancerous cells and may require a further biopsy and proper diagnosis.