Gum Grafting – Millersville, MD
Repair Your Smile with Gum Grafting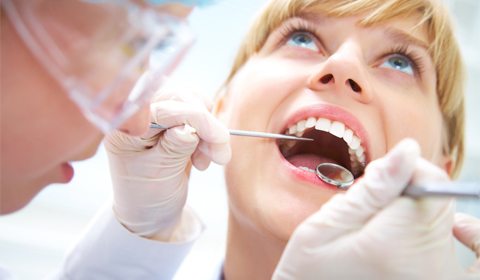 Besides your teeth, your gums are equally important to a healthy smile. They act as a protective barrier for your roots and supporting structures of your teeth. If your gums are damaged, they may no longer properly protect your teeth. Whether periodontal disease, aggressive brushing, or another issue has caused them to recede, you may need gum grafting to restore a healthy smile. Dr. Melody D. Ward specializes in periodontics and dental implants in Towson. She will help reinstate a healthy, beautiful smile with a customized treatment plan.
Do I Need Gum Grafting?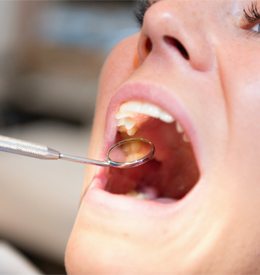 Gum grafting is a surgical procedure that replaces lost gingival tissue to protect the roots of your teeth while also creating a more aesthetically pleasing your smile. You can lose gum tissue for several reasons, such as:
Using a hard-bristled toothbrush
Aggressive brushing habits
Smoking and tobacco use
Misaligned teeth
Tooth grinding or bruxism
Periodontal disease
Trauma
No matter the reason, your periodontist in Towson, Dr. Ward, recommends gum grafting to treat current issues while preventing future complications with your oral health. If your gums do not properly cover your roots, it can lead to tooth sensitivity, loose teeth, and several other issues over time. You may need gum grafting if you experience:
Pain or tooth sensitivity when exposed to hot or cold foods and drinks.
Your teeth appear longer than before.
The roots are visible.
Your gums are red, swollen, or bleed.
Pain, aches, or twinges while eating or drinking.
What Can I Expect with Gum Grafting?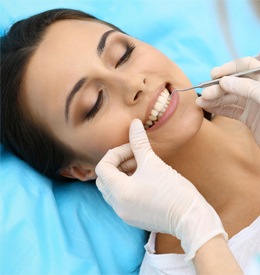 Gum grafting can help reduce your risk of gum disease, bone loss in your jaw, and missing teeth if you correct the problem early. New advancements in dentistry now make the surgical procedure less invasive and more effective.
After an initial consultation, Dr. Ward creates a customized treatment plan to restore your smile. Depending on your specific needs, you may benefit from one of three grafting methods, which include:
Connective Tissue Graft: Tissue is removed from under the top layer of skin from the roof of your mouth and stitched over the treatment areas.
Free Gingival Graft: Tissue is taken from the roof of your mouth and placed on the treatment site.
Pedicle Graft: A section of your gum tissue is partially cut from the treatment area and stretched over the root of the tooth to stitch it into place.
In some cases, your periodontist may recommend tissue from a donor instead of using your own.
A local anesthetic is used to minimize any discomfort you may feel during the procedure. The surgery is relatively quick, and you can go home the same day. It is best to limit your activities for the rest of the day. Dr. Ward will explain how to maintain your oral hygiene and if there are any dietary limitations while you recover.
Restore a Healthy Smile
If your smile has been damaged by a receding gum line, Dr. Ward can help. Contact our office today to schedule your consultation for gum grafting.