Meet Your Trusted Dental Team
Dr. Ward is extremely proud to have the ongoing support of such a talented, compassionate, and knowledgeable staff here in Towson and Millersville, and you'll be sure to get to know them very well over the course of your treatment. These ladies bring plenty of unique talents to the table while sharing the goal of making each patient's experience as enjoyable and free of stress as it can possibly be. Keep reading below to learn more about them:
Sophie – Business Manager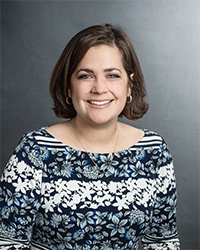 Sophie got her start in the oral healthcare field in 2011. As our business manager, she keeps the wheels of the practice turning smoothly! Her favorite part of this job is that it has both technical and creative elements to it. When she isn't busy at the practice, she really enjoys sleeping with software manuals. She and her husband Danny have a little girl and a big dog at home, and they live happily in Severna Park.
Nicole – Treatment Coordinator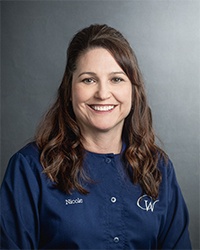 Our treatment coordinator Nicole has been working in dentistry since 1986, getting her start as a certified dental assistant. Today, she loves getting to know patients and their families so well over time. With extensive experience in both the back and front office, she can help out in a pinch with chairside care and even insurance difficulties! Outside of work, she really enjoys cleaning (seriously), camping, and hanging out with her family, which includes her husband Gary, their six amazing children, and eight grandchildren to boot.
Elizabeth – Dental Assistant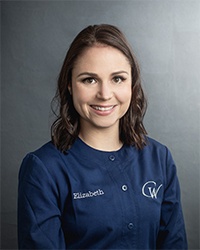 Elizabeth joined our office in 2016 after deciding to move to the area with her husband Cory and their Yellow Lab Samantha. She has a degree in child psychology from New England College but changed her educational focus from brains to teeth along the way, completing the assistant certification process in 2011. When she isn't busy at work, she is a BIG foodie who really enjoys practicing yoga with essential oils, surrounding herself with loved ones (like the ones she found right here at the office!) and swimming with her big puppy.