Crown Lengthening – Millersville, MD
Say Good-Bye to a Gummy Smile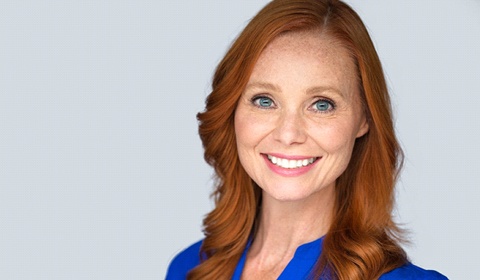 Have you been told you have a gummy smile? Maybe you're suffering the consequences of decay or infection? Whether from genetics, injury, or poor dental health, your periodontist in Townson can reveal more of your tooth's structure with crown lengthening. This simple surgical procedure removes gum tissue and/or bone to expose more of a tooth's surface. Dr. Ward uses the latest innovations in dentistry to ensure precise results. You'll benefit from a soft-tissue laser to create a healthy, attractive smile.
Do I Need Crown Lengthening?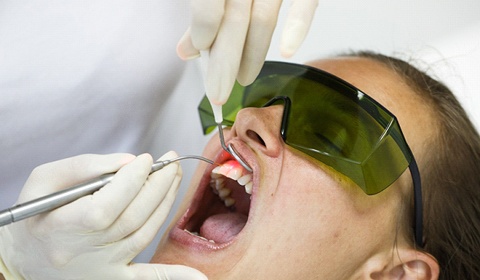 There are several reasons your periodontist may recommend crown lengthening, such as before receiving a crown or filling. If decay has compromised too much of the tooth's structure above the gum line, some tissue or bone may need to be removed to expose more of its surface to support the crown or filling.
Besides restorative purposes, crown lengthening can also improve the appearance of your smile. Removing excessive tissue can reveal more of your tooth's surface to fix a gummy smile. It can also create a more balanced look if your gum line has been damaged by infection or injury.
What Can I Expect During Crown Lengthening?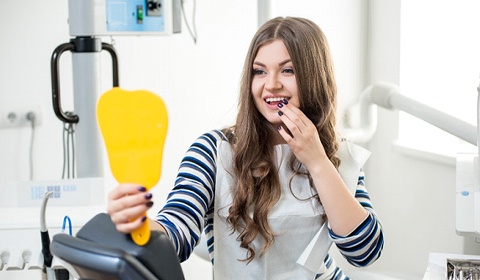 After an initial consultation, you're scheduled for your procedure. Now, you can enjoy a virtually pain-free treatment because a scalpel and sutures aren't needed. Instead, Dr. Ward uses a soft tissue laser to target the tissue. This makes the treatment less invasive. In fact, you may not even need an anesthetic.
Dr. Ward uses the highly concentrated light energy to precisely remove the tissue for more accurate results. The laser cauterizes and sterilizes the tissue while it cuts to minimize the risk of infection or bleeding. You'll enjoy a faster recovery time as the laser stimulates the healing process.
Depending on whether you had gum or bone removed, you can expect the healing process to take 2 weeks to 3 months.
What Can I Expect During the Recovery?
It is normal to experience some slight swelling for the first few hours after your surgery. It's best to apply ice to the outside of your face for 15-minute intervals to minimize the inflammation. You will be given strict aftercare instructions to follow, such as maintaining your oral hygiene and limiting your diet for a few days. You'll also need a follow-up appointment about 1 week after your procedure.
Although a soft tissue laser significantly reduces the risk of infection and bleeding, in some cases, complications can occur. Don't hesitate to contact our office right away if you have any concerns. You may also experience tooth sensitivity since more of the tooth is exposed. Don't worry, it will dissipate over time.
Periodontist Near Me for Crown Lengthening
If you're ready to say good-bye to a gummy smile or you need a restoration, you'll have world-class care with Dr. Ward. You'll enjoy state-of-the-art services using a soft tissue last for your crown lengthening procedure. Contact our office today to schedule your consultation. We look forward to improving the health and appearance of your smile!