Cosmetic Periodontics – Towson, MD
Elevate Your Smile & Self-Confidence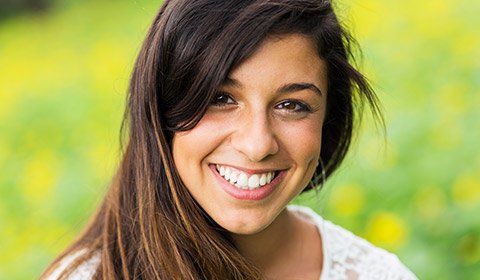 In many cases, periodontal care can positively influence not only your smile's health but its cosmetic appearance as well! Dr. Melody Ward provides several image-minded services that are specifically focused around creating a more symmetrical, uniform, and confident "frame" for your one-of-a-kind smile. As a highly trained periodontist, she has the skills and technology needed to perform these specialty procedures with full confidence and unparalleled precision. Please contact her in Millersville or Towson, MD if you have any questions, or if you're ready to schedule a consultation.
Why Choose Us for Cosmetic Periodontics?
State-Of-The-Art Soft Tissue Laser For Maximized Precision & Comfort
Highly Trained & Dedicated Periodontal Specialist
Personalized Treatment Plans Focused Around Your Individual Needs
Cosmetic Periodontal Surgery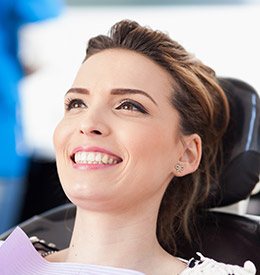 Patients may be interested in cosmetic periodontal surgery for a number of different reasons, including the following:
Your teeth appear overly short, unbalanced, or "gummy."
Gum recession has occurred because of periodontal disease or other causes, exposing the tooth roots.
Untreated tooth loss has caused unnatural-looking, "aged" indentations in the gum tissue that need correction.
No matter what your needs or goals are, Dr. Ward will be happy to sit down with you and discuss your cosmetic periodontal surgery options. Every treatment plan is fully custom and precisely tailored to the patient's preferences, circumstances, and overall vision of their smile.
Learn More About Cosmetic Periodontal Surgery
Gum Grafting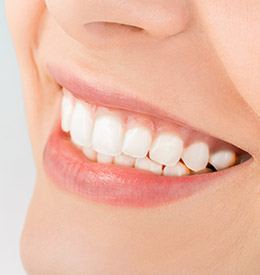 Exposed tooth roots are a common consequence of gum recession, which can occur over time because of aggressive tooth brushing or the presence of untreated gum disease. Many patients are very unhappy with the new, overly long appearance of their smile as a result, or they may struggle with increased sensitivity to hot and cold foods. Thankfully, Dr. Ward offers gum grafting to repair this frustrating defect, enhance your natural appearance, and even gain newfound control over what caused the recession in the first place so that it's less likely to happen again.
Crown Lengthening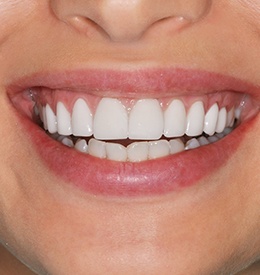 If you are struggling with teeth that seem overly short or uneven, crown lengthening may be the ideal solution. Oftentimes, teeth are the proper length, but they're simply covered up by an excessive amount of gum. With the help of our state-of-the-art soft tissue laser, Dr. Ward will carefully reshape the natural gum line to reveal most of the naturally beautiful dental structure and correct any imbalances in your overall appearance. This type of cosmetic procedure can be performed on a single tooth or several at once. Sometimes because of excess bone, some bone may need to be removed in addition to the excess gum.
Dr. Ward may also need to perform crown lengthening for restorative purposes, such as if a tooth is in need of a new dental crown but does not have enough visible structure to accommodate the placement as is.