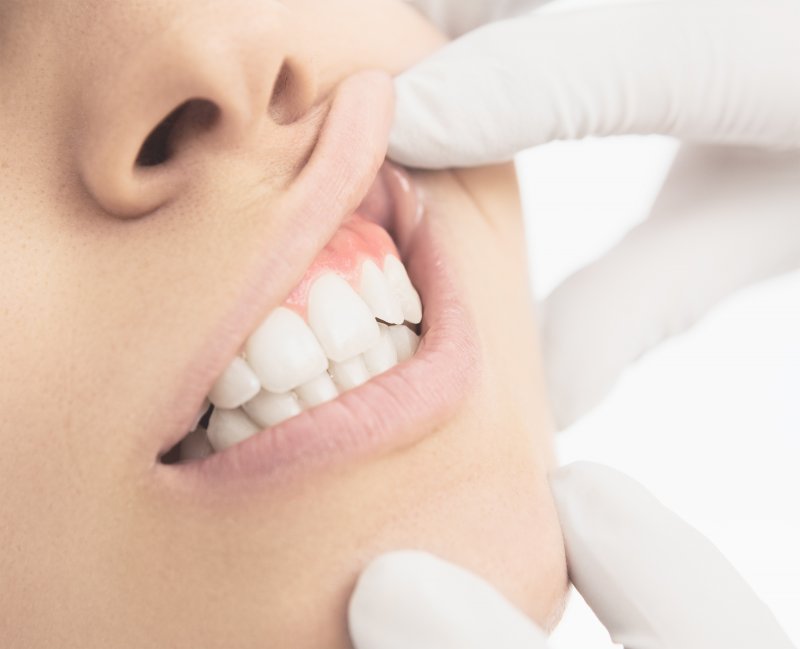 During quarantine, it may be tempting to let your day-to-day routine fall to the wayside. Even so, it's more important than ever to take care of your overall health – and naturally, that includes your mouth. Gum disease remains a constant threat that could lead to tooth loss and increase your risk of a heart attack or other health issues. If you don't want to make emergency arrangements to see a periodontist in Severna Park during the COVID-19 pandemic, follow these 3 tips for keeping your gums infection free.
1. Brush at Least Twice a Day
No matter what is going on in the world or in your everyday life, making time to brush your teeth two times a day is an absolute must. Bacteria is constantly mixing with the food you eat to form a layer of plaque that eventually hardens into tartar. When plaque and tartar build up on the teeth, sooner or later the gums can become infected, leading to painful chewing, general soreness, and bad breath that won't go away. Any periodontist in Towson will tell you that your best strategy for stopping gum disease before it starts is to maintain good brushing habits. Be sure that you're covering every surface; it can be easily to overlook the gum line or the backsides of the teeth by mistake.
2. Begin Flossing
According to the 2016 National Health and Nutrition Examination Survey, only about 30 percent of the American population flosses every day; 37 percent say they floss less often, and about 32 percent report not flossing at all. Leaving flossing out of your daily hygiene routine means you're allowing harmful oral bacteria to remain in the spaces in your mouth that your toothbrush can't reach. If you haven't already made flossing a daily habit, now is an excellent time to start. You do not necessarily need to use traditional floss; interdental brushes and water flossers can also clean between the teeth, and many people find them much easier to use.
3. Eat a Healthy Diet
When planning meals or buying snacks, don't forget to look for foods that will specifically benefit your gums. For examples, apples are useful for scrubbing away plaque before your next brushing session. You should also make a point of eating plenty of celery, spinach, salad greens, and other fibrous vegetables that help keep the mouth clean and improve the overall health of your gums.
In addition to the above habits, you may need to make other adjustments to your lifestyle – such as giving up tobacco – if you want to improve your overall oral health. Think carefully about your routine and where there are weak spots that could be improved upon. And if you do notice bleeding or other warning signs of gum disease, make sure that you already know the answer to the question, "How can I get in touch with a periodontist near me?"
About the Author
Dr. Melody D. Ward became a Diplomate of the American Board of Periodontology in 2014. She enjoys the field of periodontics because it lets her pursue her passion in both dentistry and surgery. She loves working closely with patients, teaching them about gum health, and performing periodontal therapy when necessary. To schedule an appointment at her Severna Park practice, visit her website or call (410) 729-9090.