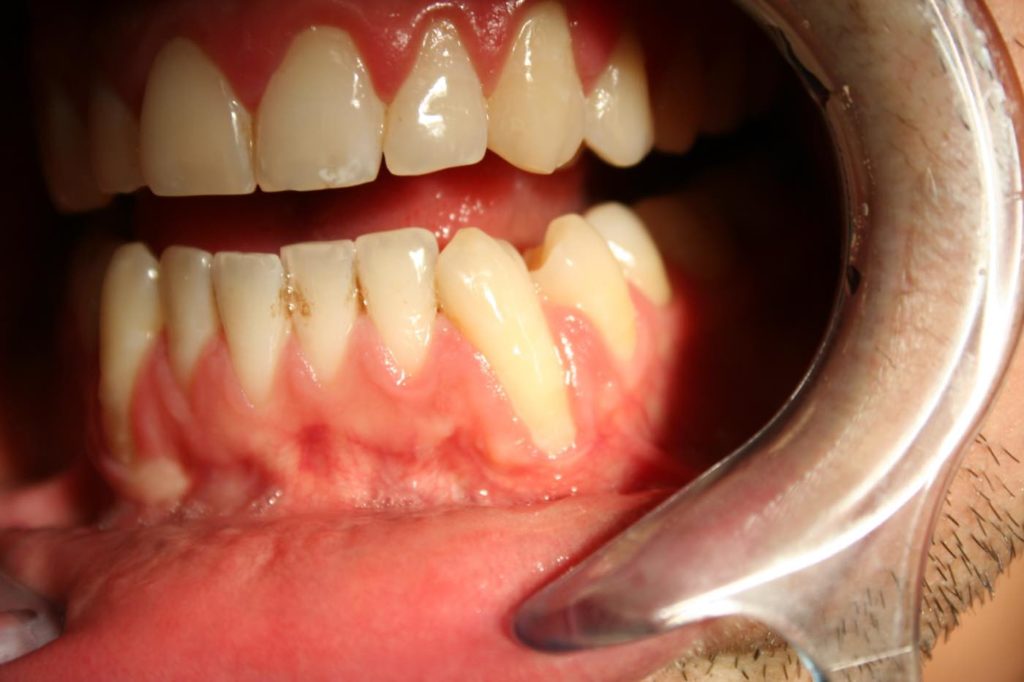 It's estimated that nearly half the population has gum recession. This condition occurs when the gums move back from the gumline and expose the roots of the teeth. It often leads to increased sensitivity, teeth that appear longer than they once did, more frequent cavities and, eventually, loose teeth. The good news? Gum recession can either be prevented with a few good habits or successfully treated by a periodontist in Towson. Learn more below!
How Can You Prevent Gum Recession?
Gum recession can occur for a variety of reasons and often happens slowly over time. Some contributing factors can't be controlled, such as genetics. But when one of the following causes is to blame, use these tips to either prevent recession or slow its progression:
Lighten up with your toothbrush – Aggressive brushing is one of the most common causes of recession, so always be sure to use soft bristles. Another trick to lighten up is holding your toothbrush with just your fingers instead of your entire hand. Also, an electric toothbrush will be much more gentle on your teeth and gums.
Quit smoking – Tobacco use increases the risk for gum problems.
Brush and floss regularly – Removing plaque with regular brushing and flossing reduces inflammation that would otherwise cause your gums to recede. Be gentle but thorough and brush for two full minutes, and angle your bristles at 45 degrees towards the gumline.
Wear a nightguard – A nightguard will protect your teeth and gums from the chronic pressure of clenching and grinding.
How Is Gum Recession Treated?
Your gums give the roots of your teeth support and protection, so it's important to get treatment for gum recession when necessary. The gums can't "grow back" to where they were on their own, but a procedure called a gum graft will replace the tissue and restore the gumline to its initial position.
There are different types of gum grafting in Towson, but the procedure is generally done with tissue from either a donor or another area of your mouth. After making sure you're numbed and comfortable, a periodontist stitches the tissue into place to cover the roots of your teeth. As you heal, the tissue will then look and function like healthy gums.
Gum recession has multiple possible consequences for your oral health. But with the right prevention strategies and effective treatment, you can have healthy gums for life.
About the Author
Dr. Melody Ward is an experienced periodontist in Towson and a Diplomate of the American Board of Periodontology. Along with educating people about good habits to prevent gum recession, she also provides a variety of treatment options as well. If you have any questions or want to know more about gum recession or gum grafting, you can reach Dr. Ward via her website.