Scaling & Root Planing – Towson, MD
Treating Gum Disease to Restore Your Oral Health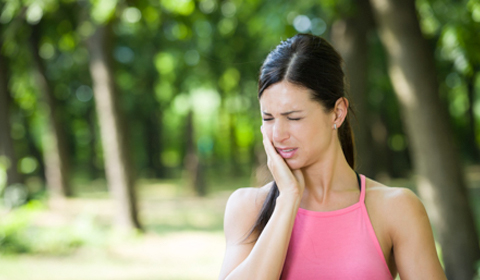 When it comes to treating gum disease, Dr. Melody Ward knows exactly how to improve your oral health. As a periodontist in Severna Park, she can reverse gingivitis as well as treat advanced periodontitis with a procedure known as scaling and root planing. This beneficial and useful method of treatment can promote better healing and prevent harmful bacteria from reoccurring. If you think you could benefit from the services offered by Dr. Ward, contact our office today to schedule an appointment.
What is Scaling & Root Planing?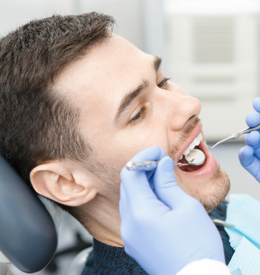 Also known as "deep cleaning," scaling and root planing is a procedure used to help patients suffering from periodontitis. When irritated, inflamed, and bleeding gums are left untreated, what first begins as gingivitis turns into a more serious form of gum disease (periodontitis). Depending on the severity of your individual case, your periodontist in Towson may find that this procedure can achieve desired results alone. Or, if additional dental work is needed, scaling and root planing can serve as a precursor to surgery.
If you're unsure whether you need this type of procedure, Dr. Ward will be able to tell by examining the following:
The condition of your gums
How much tartar is present
Your gum pockets and their depth
How the periodontitis is progressing
How Does Scaling & Root Planing Work?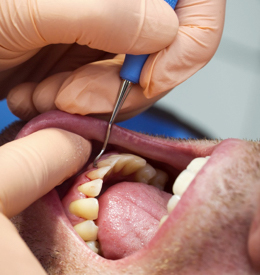 Scaling is a non-surgical method of treating gum disease. Dr. Ward will begin by removing plaque and tartar from above and below the gum line. This will help them to regain their health. We will use special instruments to remove harmful buildup.
Next, she will move on to the root planing portion of the procedure, which involves gradually smoothing the roots of your teeth. This will remove rough areas that contain crevices that can easily attract harmful bacteria and toxins.
Why is the Procedure Beneficial?
When Dr. Ward recommends a scaling and root planing procedure, it is because of the many benefits it offers. You can trust that no treatment option will be presented if it does not offer some sort of benefit to our patients.
Not only will you be on your way to better gum health, but this procedure also:
Helps to prevent future reinfection
Reduces the likeliness that the infection will enter the bloodstream and lead to health-related problems and conditions
Saves your natural teeth and decreases the chances of losing your teeth
Offers patients a more aesthetically pleasing smile
Aftercare Tips
It should come as no surprise that after having your scaling and root planing procedure, you will experience some soreness and swelling. To ensure proper healing, take the following steps:
If you received anesthesia, avoid chewing or eating until the numb feeling is gone.
Opt for soft foods in the first 48 hours after your procedure.
Do not smoke or drink alcohol for at least 72 hours.
After 48 hours, you can use a mouth rinse. Warm saltwater can help with discomfort.
Take any antibiotics or pain reliever as instructed. Never stop antibiotics, even if symptoms subside.
Gently brush the problem area with a soft-bristled toothbrush.