Laser Frenectomy – Towson, MD
An Efficient Treatment for Lip and Tongue Tie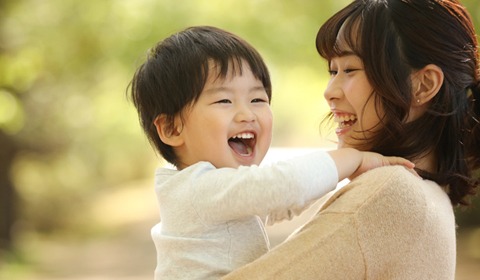 Lip and tongue tie are among the most common birth defects. Although they may seem like fairly minor issues, they can lead to serious complications if they are left untreated. If you or your child suffers from lip or tongue tie, visit our team to find out whether a laser frenectomy in Towson could help. This simple, efficient treatment may be all that is necessary to help you enjoy a fuller, healthier life.
Why Choose Us for Laser Frenectomies?
Treatment by a skilled, experienced periodontist
Lasers minimize bleeding and discomfort
Compassionate, patient-centered care
What Are Lip and Tongue Tie?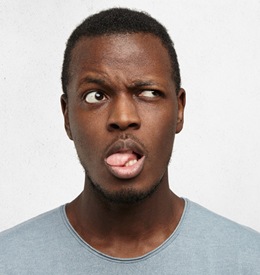 The lingual frenulum (sometimes called a frenum) is a piece of tissue that attaches the tongue to the floor of the mouth. When the frenulum is too short or thick, it results in a condition known as tongue tie, wherein the tongue's movement is restricted to the point where it cannot function properly. In lip tie, the frenulum that attaches the upper lip to the gums adversely affects the lip's ability to move as it should.
Why Is Treatment So Important?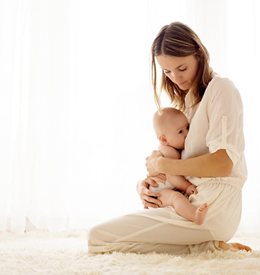 Sometimes, lip or tongue tie is so mild that the symptoms it produces are subtle. These conditions might even be entirely asymptomatic in some individuals. In other cases, however, untreated lip and/or tongue tie in Towson can contribute to all of the following problems:
Breastfeeding difficulties for both mothers and infants
Inability to eat certain foods
An aversion to foods with certain textures
Speech impediments in children
In adults, difficulty speaking clearly even after small amounts of alcohol
Habitual mouth breathing
Dental decay
Tongue thrust (pressing the tongue against the teeth, which can lead to orthodontic problems)
Jaw pain
Protrusion of the lower jaw
Lower self esteem that results from looking and sounding different
What Is a Laser Frenectomy? What Is the Procedure Like?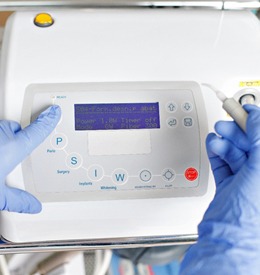 If you or your child requires treatment for lip or tongue tie in Severna Park, schedule a consultation with Dr. Melody Ward. After she examines your mouth, she may recommend a laser frenectomy as the best treatment. A soft tissue laser is a remarkable dental instrument because it is fast, minimally invasive, and precise.
During the frenectomy procedure, Dr. Ward uses a laser to clip the troublesome frenulum, thus freeing up the lip or tongue. In some cases, no anesthesia is required because the laser minimizes both bleeding and pain. Infants who undergo a laser frenectomy in Severna Park are often able to breastfeed immediately after the procedure. However, in severe cases of lip or tongue tie, Dr. Ward may need to use a scalpel and sutures in addition to a laser. In such instances, anesthesia is necessary, and the recovery time is a bit longer.
Older children and adults may need additional therapy after their frenectomy to correct the bad habits that their lip or tongue tie instilled. For example, you might need help to learn how to hold your tongue in a proper resting position.
Would you like to learn more about how Dr. Ward can treat lip and tongue tie? Contact our team today to schedule an appointment.