Laser Assisted Surgery – Towson, MD
Outstanding Precision & Comfort With Modern Laser Dentistry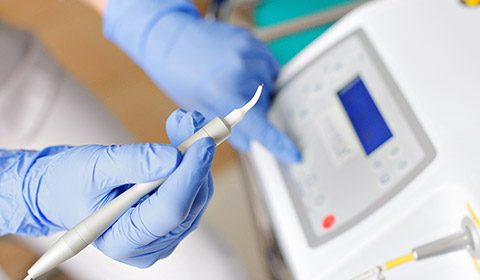 Dental lasers are swiftly becoming commonplace in oral healthcare, and Dr. Ward is proud to be at the forefront of this state-of-the-art development. There are several excellent benefits to this type of treatment in place of traditional scalpels and other tools, including increased precision, instant sterilization that minimizes post-operative symptoms, and a faster, smoother recovery period. If you'd like to learn more or schedule a first appointment, please contact one of our two dental office locations in Millersville or Towson, MD.
Why Choose Us for Laser Assisted Surgery?
Diplomate of the American Board of Periodontology
Safe & Precise "Tongue Tie" Treatment For All Ages
Highly Trained Periodontist With Several Years of Experience
Soft Tissue Laser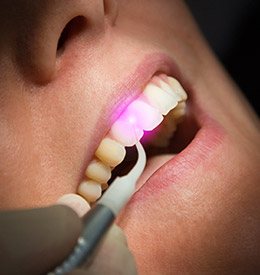 Dr. Ward utilizes soft tissue laser technology for several different types of procedures, including periodontal treatment, aesthetic gum recontouring, and more. This dedicated beam of light energy is extremely easy to control and allows for virtually painless treatment and removal of unnecessary gum tissue – in fact, many of our patients don't even require local anesthesia to feel relaxed! Additionally, because the laser is able to provide instant sterilization as it works, oral swelling, blood loss, and other common symptoms are minimized or eliminated altogether.
Frenectomies / Lip & Tongue Ties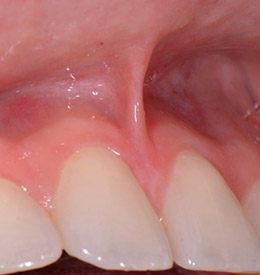 A "frenum" is the small muscular attachment that connects the gum tissue to the lips or the tongue to the floor of the mouth. You are born with this physical quirk, and an especially thick or tight frenum can result in serious stress for unlucky patients, causing consequences like gum recession, speech impediments, and even difficulty breastfeeding for infants. Thankfully, Dr. Ward can perform a frenectomy, which is a safe and simple surgical procedure where the frenum is finally released. Our team uses a state-of-the-art soft tissue laser in order to make this process as minimally invasive and comfortable as possible. For thicker or deeper frenum attachments, incisions may be needed to get an appropriate release.