Cosmetic Periodontal Surgery – Towson, MD
Correcting Your Gums and Improving Your Confidence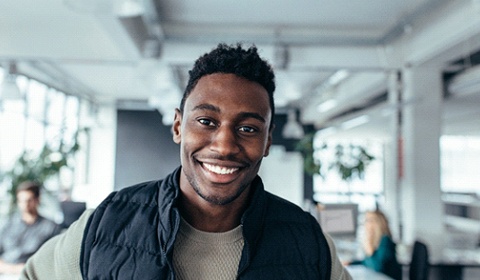 Did you know that certain forms of periodontal surgery are primarily meant to help improve the appearance of your smile? You may not think about it most of the time, but your gums have more of an influence on the aesthetics of your teeth than you realize. Too much tissue can make the teeth look short and unattractive, while too little tissue can leave them looking entirely too long. As an experienced periodontist, Dr. Ward can perform several different cosmetic periodontal procedures depending on what your gum line currently looks like. If you'd like to schedule a consultation to learn more about these procedures or determine whether they can help give you a smile that you can be proud of, call us today to schedule an appointment.
Why Choose Us for Cosmetic Periodontal Surgery?
State-of-the-Art, High Precision Soft Tissue Laser
Knowledgeable, Dedicated Periodontal Expert
Personalized Treatment for Every Patient
Root Coverage Grafting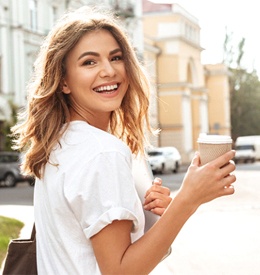 The phrase "long in the tooth" comes from the fact that as people grow older, their teeth look like they grow longer as well. In reality, though, more of the tooth's root is being exposed due to the recession or deterioration of gum tissue. To make your tooth look like it's the right size again, we'll need to add new tissue to make up for what was lost. This is done through a gum grafting process called root coverage grafting. Like any other gum grafting procedure, the tissue is taken from elsewhere inside your mouth, typically the roof. This procedure can also have health benefits as well; covering the tooth roots again will help protect them from the bacteria that can cause decay.
Esthetic Crown Lengthening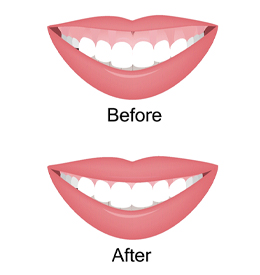 A smile can end up looking "gummy" if the teeth appear to be too short or if the gumline is uneven. An esthetic crown lengthening will allow us to remove the gum tissue that is not needed, reshaping the gum line and exposing more of the natural tooth in order to create a balanced-looking smile. The procedure can be done using a soft-tissue laser, which allows us to very precisely remove only the problematic tissue in question; this also reduces the amount of recovery time that will be required afterwards. Esthetic crown lengthening is also useful for making room in the mouth for crowns and other restorations that can be used to improve a tooth's appearance along with its strength.
Cosmetic Gum Augmentation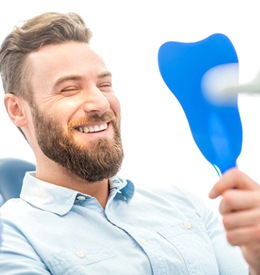 Following a tooth extraction, we may need to take initiative in helping the gums and jaw maintain their natural contour. This can be done with cosmetic gum augmentation. This is a particular kind of gum transplantation combined with bone grafting. After an extraction, an empty socket will be left behind. While this space will normally heal on its own, the area will typically shrink in the process, causing the original gum contour to lose its height, width, and shape. To prevent this, bone graft material can be placed at the time of tooth removal before securing gum tissue over the area with sutures.