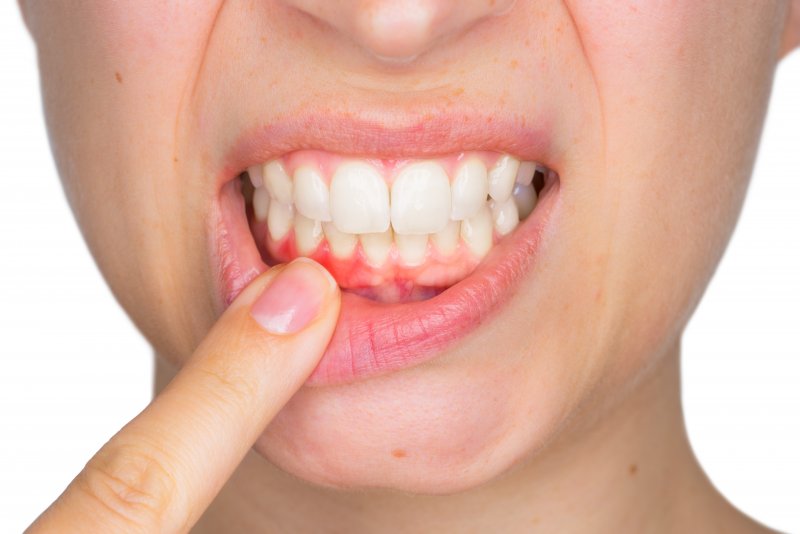 Everyone wants to feel great about their smile. After all, it is the first thing people see when you walk into a room. Fortunately, if you aren't feeling great about your teeth, you have a variety of different cosmetic options available to you so you can work towards your dream smile. But if you have periodontal disease, you will need to receive gum disease therapy before you can consider cosmetic dentistry options. Continue reading to learn more from your cosmetic dentist about periodontal disease signs and why it's so important that you have healthy gums before worrying about the aesthetics of your smile.
Why Is Gum Disease Therapy Needed Before Cosmetic Work?
Gum disease needs to be completely eradicated before you can have elective dental work completed. This is because some procedures, like the placement of veneers, can make it more difficult to detect certain issues in the mouth, such as tooth decay and disease. This could cause them to progress and you could require additional treatment later on. Once the infection of the gums is eliminated, you can begin planning your cosmetic treatments.
What Are the Signs of Gum Disease?
Gum disease, also known as periodontal disease, is the result of inflammation and infections of the gum tissue and bones that surround and support the teeth. When this condition is left untreated, it can progress and cause you to experience a variety of oral health problems including:
Swollen, red gums
Painful chewing
Tooth sensitivity
Halitosis (bad breath)
Bleeding or tender gums
Gum recession
Loose teeth
Tooth loss
How Does Periodontal Therapy Work?
After taking a look at your smile, your periodontist in Towson will construct a treatment plan that works best for you. It could include any of the following:
Scaling and Root Planning: This is a deep cleaning of the gums and is usually performed for those who are already showing symptoms of periodontal disease. First, special instruments are used to eliminate buildups of plaque and tarter from above and below the gumline. Next, the roots of the teeth will be gradually smoothed in order to eliminate rough areas and noticeable crevices that may attract dangerous toxins.
Antibiotic Therapy: In addition to scaling and root planing, antibiotic therapy is often recommended. This uses antibiotics or prescription mouth rinses in order to control the remaining bacteria in the mouth.
Osseous Surgery: During this procedure, the periodontal team access the hard-to-reach surfaces of the tooth roots by pulling back the gum tissue in order to clear away large colonies of infectious bacteria and calcified tartar that is gathered on these surfaces. Afterwards, the gum tissue is reattached in a healthier, shallower position.
If you would like cosmetic work but are struggling with periodontal disease, talk to your dentist. By getting the treatment you need to restore the health of your gums, you will be able to work towards your dream smile.
About the Author
Dr. Melody Ward earned her Doctor of Dental Surgery from the University of Maryland Baltimore where she also completed her residency in periodontics. She is now a proud Diplomate of the American Board of Periodontology. For more information on gum disease therapy or to schedule an appointment with Dr. Ward at her office in Towson, visit her website or call (410) 583-5214.