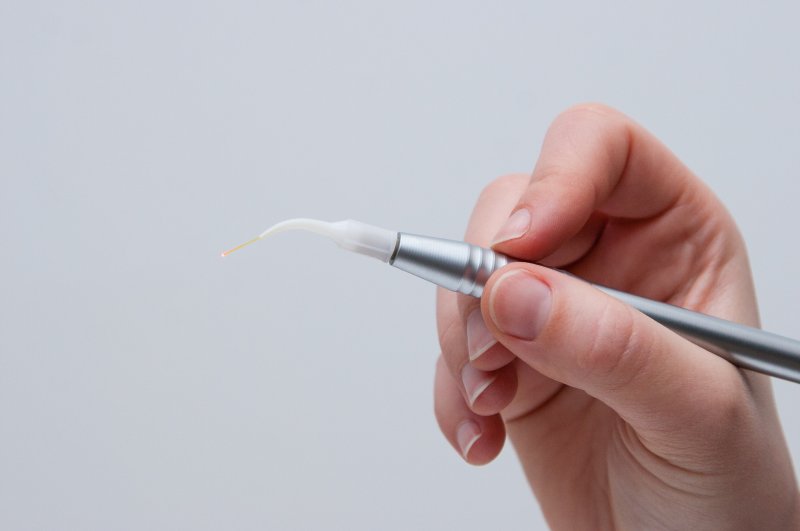 If your child has trouble breastfeeding or grows up to develop speech difficulties, it could mean that they're unable to move their tongue freely because of an unusually short or thick frenulum. (The frenulum is the tissue that connects the tongue to the floor of the mouth.) If you don't want your little one to be plagued by oral developmental issues as they get older, you should ask your dentist about having a frenectomy performed. But what kind of frenectomy is best for your child? Should the dentist use a laser or traditional dental tools? Learn more about the difference between two surgeries that can be used to treat tongue tie in Severna Park.
What is a Frenectomy?
A frenectomy is simply a type of oral surgery where the dentist cuts or removes a restrictive frenulum so that the tongue can move normally again. The procedure can be performed during the first few weeks after birth, but it may also be offered to adults and older children. Frenectomies are generally only recommended if leaving the frenulum alone would significantly hinder development and lead to even worse health issues later in life.
What's the Difference Between a Laser Frenectomy and a Traditional Frenectomy?
As you might have guessed, a laser frenectomy involves the use of a dental laser to remove the frenulum while traditional frenectomies rely on scissors or scalpels. While both procedures can help your child eat and speak normally, there are a few key differences between the two processes. For example:
Laser frenectomies tend to be much shorter and are far less painful; your child may not even need anesthesia.
A traditional frenectomy usually causes more bleeding. Since lasers can be used to reseal any vessels that have been exposed, they can keep the bleeding to a minimum.
Children who undergo a laser frenectomy recover much faster than those that receive a traditional frenectomy.
Because lasers are so precise, there's less of a chance of removing tissue unnecessarily.
There's a small chance of reattachment after the procedure, but this risk is much smaller when a dental laser is used.
So Which One is Right for Your Child?
Because of the faster healing time and increased comfort they offer, it's normally better to have a laser frenectomy in Severna Park performed instead of a traditional one. Call your dentist and ask whether they use lasers at their practice. You should also take the time to learn what you need to do to prepare you little one for the surgery as well as for the healing process afterwards. Don't be afraid to voice any concerns or doubts you have; you want to choose the best procedure for your child, after all!
About the Author
Dr. Melody Ward is a proud Diplomate of the American Board of Periodontology. As a periodontist, she loves being able to perform different kinds of surgeries and teaching patients how certain treatments will help improve their overall wellbeing. One of the ways she has kept her practice ahead of the curve is by offering laser assisted surgeries, including frenectomies. To schedule an appointment, visit her website or call (410) 583-5214.