Advanced Dental Implant Procedures – Towson, MD
Regain Your Oral Health & Quality of Life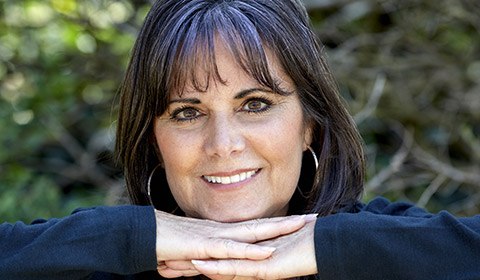 Dental implants are an outstanding choice for long-term tooth replacement in most cases, but patients may be in need of advanced preliminary procedures before their oral health is suitable for this state-of-the-art addition. Dr. Melody Ward understands what is necessary to ensure success for her valued patients as they rebuild their smiles and self-confidence through implants. As a highly trained periodontist, she stays right at the forefront of advances in surgical techniques and revolutionary new technology so that her specialty care is always exceptional. She is happy to partner with referring dentists from all over Towson and surrounding communities in order to provide advanced implant procedures when needed. Contact our dental office today to learn more!
Why Choose Us for Advanced Dental Implant Procedures?
Diplomate of the American Board of Periodontology
Revolutionary Technology, Including 3D Cone Beam
Unparalleled Communication With Referring Dentists & Patients
3D Imaging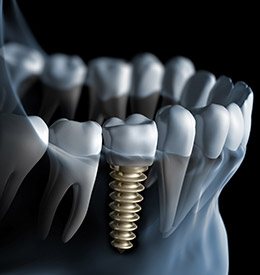 When planning treatment that requires as much precision and finesse as the surgical placement of dental implants, Dr. Ward doesn't want to leave even the smallest details to chance. That's why she uses state-of-the-art 3D imaging to map out the patient's oral structures, bone density, and even the locations of facial nerves with comprehensive clarity. These scans take less than a minute and can vastly shorten the diagnostic process while also allowing our periodontal team to proceed to the operatory with total confidence.
Bone Regeneration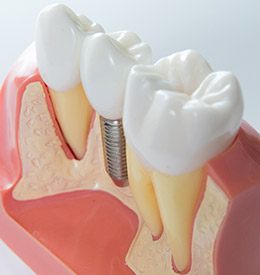 If you have lost a significant amount of bone around a tooth because of periodontal disease, regenerative procedures are available to reverse some of this damage and help you rebuild lost bone and support that can help improve your smile. It's simple – Dr. Ward will start by folding back the tissue and then removing any infectious bacteria. She will then apply membranes, tissue-stimulating proteins, or bone grafts in order to encourage the body's natural healing properties, eventually resulting in the production of new soft and hard tissue.
Ridge Preservation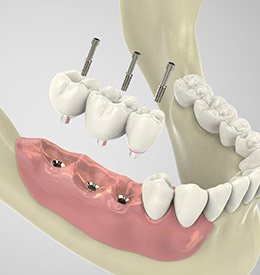 Once natural teeth are extracted from the mouth, deterioration begins immediately. In order to slow down this process and create a more ideal environment for the eventual placement of dental implants, Dr. Ward may suggest ridge preservation. She will insert a minor amount of bone grafting material into the empty socket immediately after the extraction procedure. This new addition will reduce the remodeling of bone in the area of the missing tooth and preserve what already exists.
Bone Grafting/Sinus Lift Procedures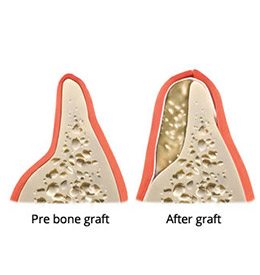 In order to improve the density of the patient's jawbone in order to make dental implant feasible, bone grafting may be the best option. bone grafting material is used to regrow jawbone that has been lost of years of missing teeth and bone atrophy, It's important for patients to keep in mind that the transplanted bone material will need several months of recovery before being ready to support one or more dental implants. Often, after years of missing teeth, there can be bone changes in the upper jaw that may require augmentation of the sinus to allow for implant placement. There are several minimally invasive techniques and instruments that can make this process not only fast but also comfortable!